Our Growth Project's 21st monthly event was at USF for November! Four free float sessions courtesy of local sponsor Escape Float Spa were given away throughout the night! The West Hyvee in Sioux Falls provided lemonade. Attended by over 60 people, we had a lot of fun meeting new and familiar faces at the University of Sioux Falls for our first Talent Open Mic there!
This month's Featured Artist was Ryu Jackson! A dancer, artist, and poet local to Sioux Falls, Ryu graced the stage with an array of talents. Ryu concluded his performance with a poem written for his girlfriend, Rachel, then dropped to one knee and proposed to her on stage! They ended the night as an engaged couple, an amazing moment!
The event was held in the Big Z Hall of the University of Sioux Falls, in Sioux Falls, SD. Soleil Bashale, Jamal Wurtz, and Geraldine Nitunga, OGP members, were our emcees. Soleil Bashale from DJ SieffStyle Entertainment DJ'ed the event.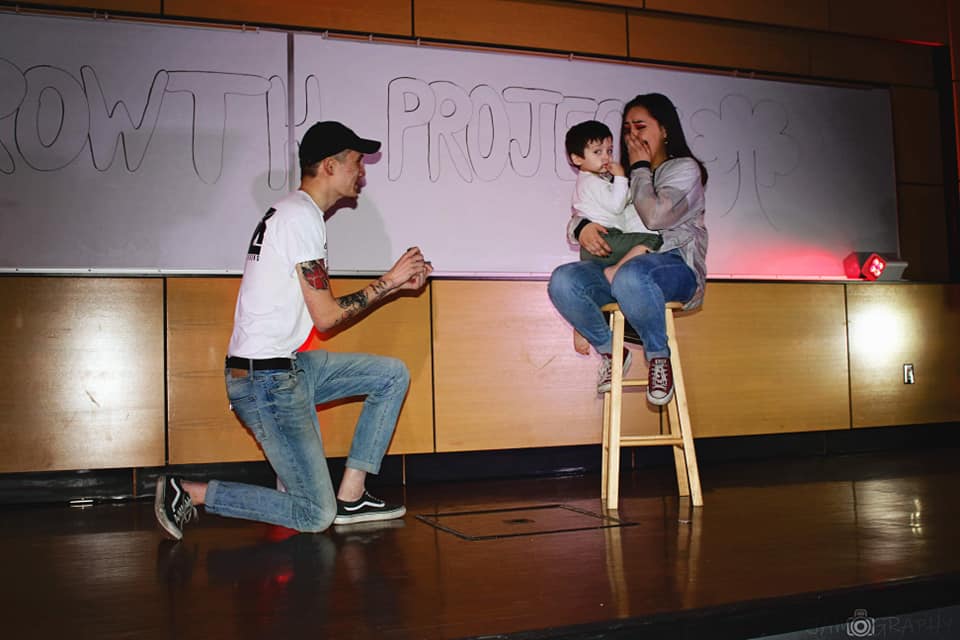 Gallery photos by Jamal Wurtz