Our Growth Project's 10th Talent Open Mic event featured artist and OGP committee member Soleil Bashale! Soleil got our crowd hype with his dancing & vocal talent, even incorporating live instruments into his set. His friends Gustavo and Austin backed him in playing those instruments, including drums, guitars, and a conga drum.
Flyboy Donuts was once again a sponsor of OGP, providing donuts for our event. The 57th St Hy-Vee in Sioux Falls jumped aboard in support of OGP by providing Hot Cocoa for the evening!
We had 60 people attend this month's Open Mic! It was held in the Back Alley of Augustana University, in Sioux Falls, SD. Sul Dibba and Jamal Wurtz served as our emcees, and Amanda Hellie from Ice Berg365 Ministries DJ'ed the night.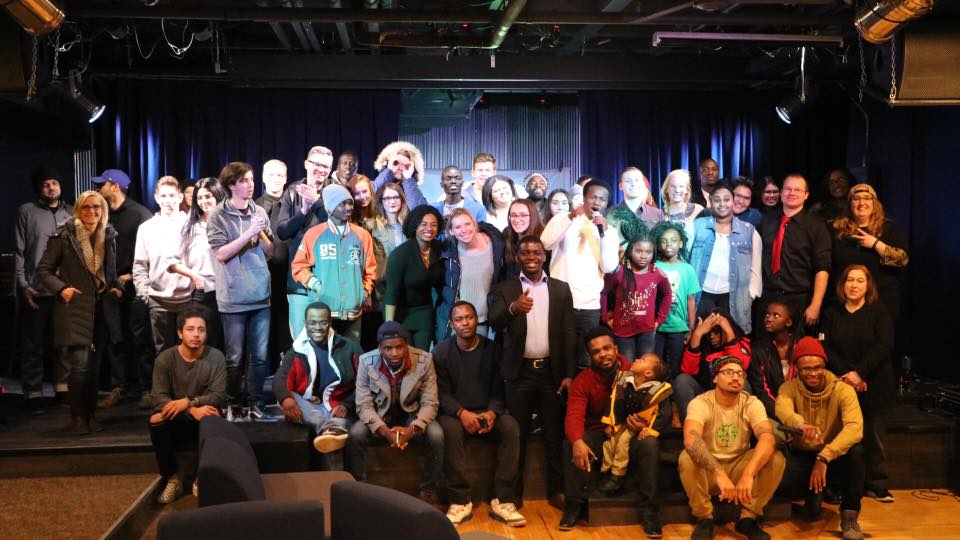 Gallery photos by Nelson Verite