Our Growth Project's June event was our very first all-day outdoor Growthfest! With rain clearing out just in time, it quickly became a great sun-filled day!
We had lawn games and Saba Telahun stopped by to do some face painting. OGP's very own advisory board chair, "The Hurdle Life Coach" Terry Liggins spoke to the 40+ attendees that had gathered around for the performances during the last two hours of the event. We also featured singer/songwriter Hannah Asfeldt, rapper Jidu Habibi, and OGP member and artist Soleil Bashale! Spiderman even paid us a visit!
OGP sponsor Flyboy Donuts provided donuts, and the West Hyvee in Sioux Falls provided lemonade! Cluckin' Good Chicken & BBQ of Sioux Falls provided everyone with a 20% off discount the day of the event!
The event was held in the parking lot of Flyboy Donuts at 3600 E 10th Street, in Sioux Falls, SD. OGP member Jamal Wurtz emceed throughout the day.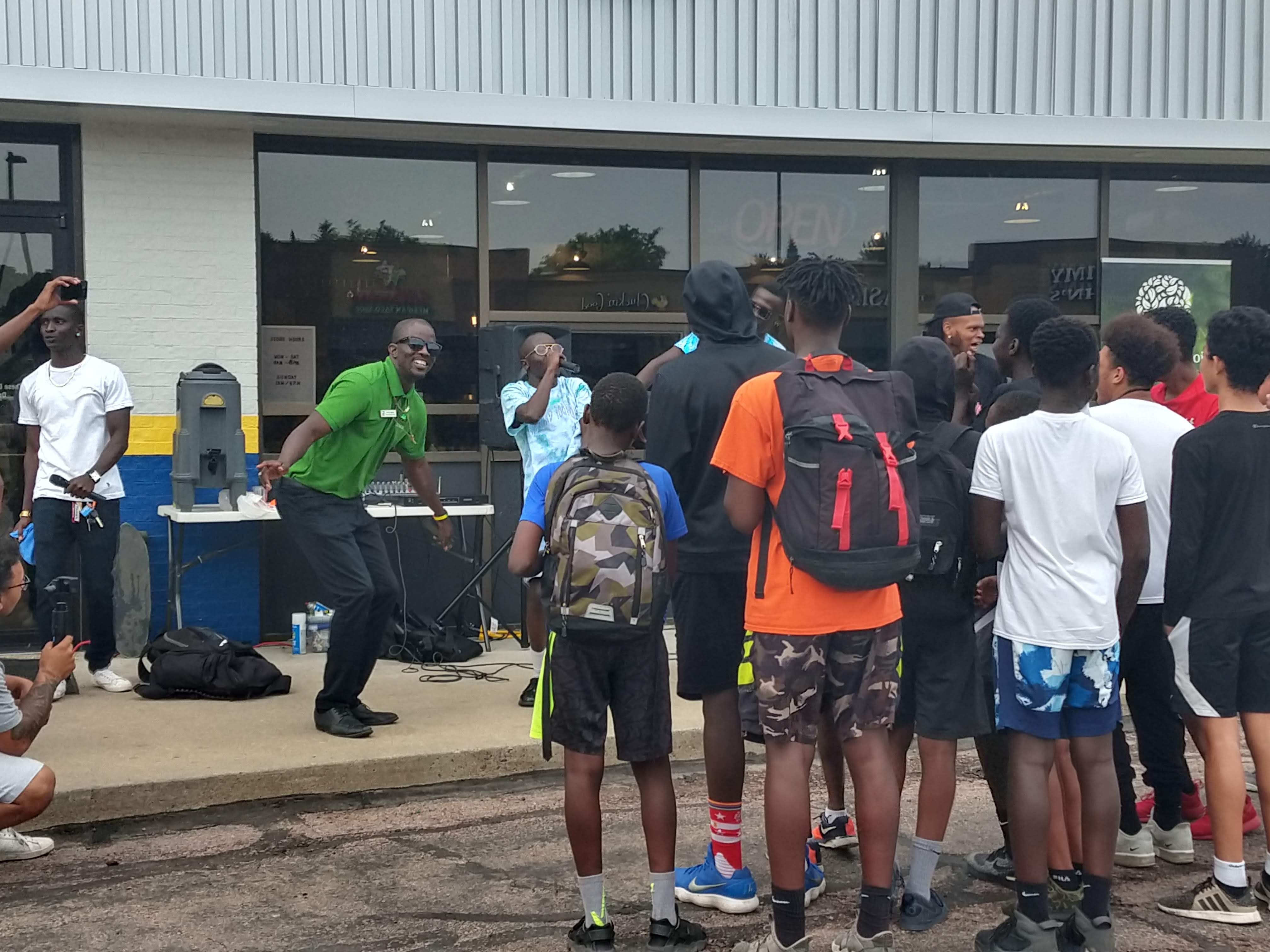 Gallery photos by Amanda Hellie, Travis Nye, and Terry Liggins