Our Growth Project's 20th event marked two years of hosting Talent Open Mics in Sioux Falls! The night of celebration brought in more than 70 attendees. Entertainment included poetry by Riley Boadwine, Yoyo tricks by Tyler, and Martial Arts by Miles. Our Featured Guest performances opened with magic by OGP Director of Operations/magician Travis Nye. OGP Advisory Board Chair/Co-founder Wilson Kubwayo gave an inspirational speech. The night concluded with music and a dance party from OGP Outreach Director and musician Soleil Bashale!
The West Hyvee in Sioux Falls provided lemonade and Flyboy Donuts provided donuts. Sixteen other local Sioux Falls businesses donated items for a fundraising raffle. Dozens of items, including artwork and restaurant gift certificates, were given away throughout the night!
The event was held in the Back Alley of Augustana University, in Sioux Falls, SD. OGP Outreach Coordinator Jamal Wurtz was our emcee. The DJ for the evening was DJ Quietstorm the Infamous.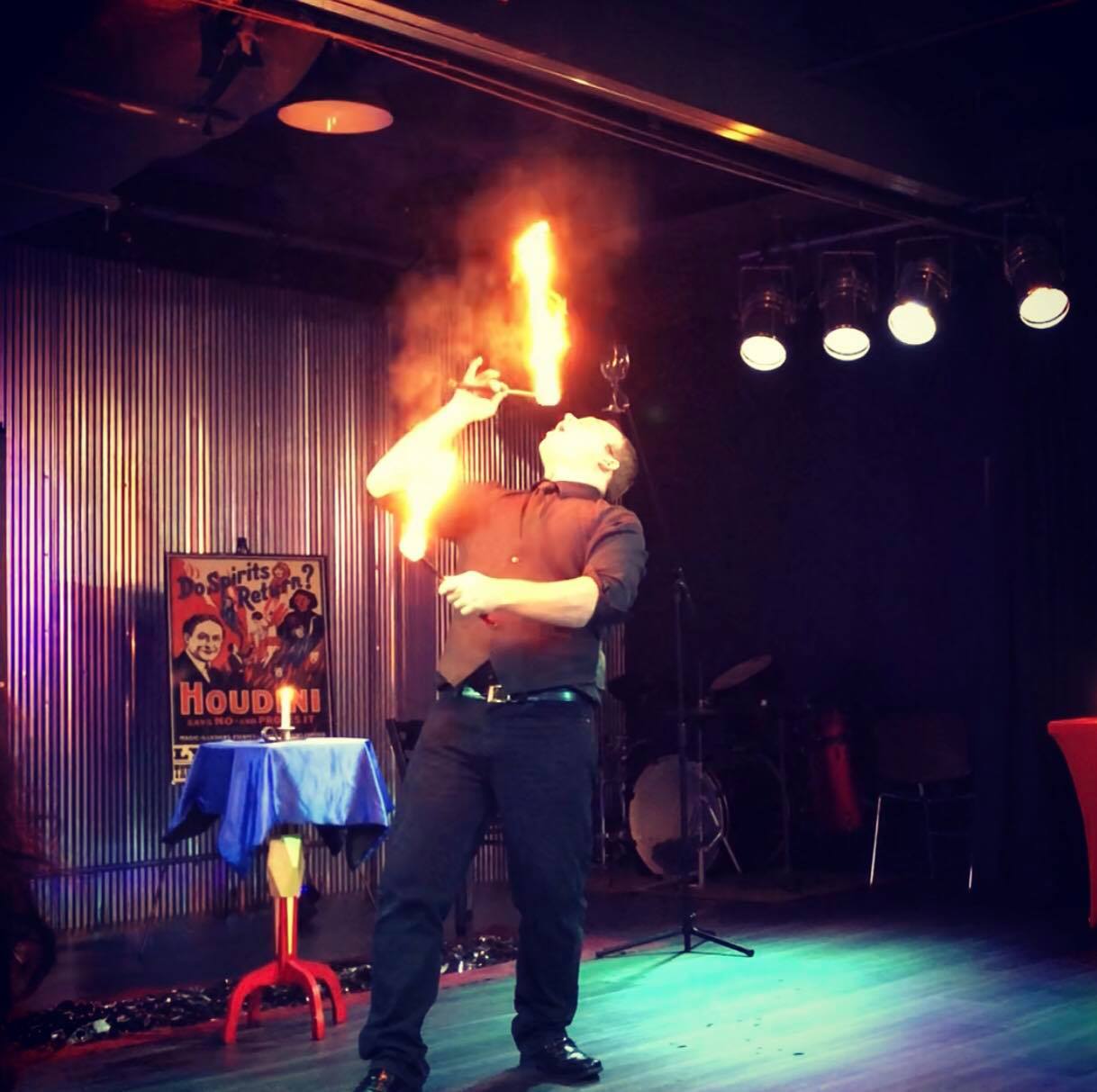 Gallery photos by Nelson Nitunga and Travis Nye