Our Growth Project's 15th Talent Open Mic event was attended by 45 people to kick off summer!
We brought in Featured Artist unEVL, an artist/producer from Florida! OGP sponsor, Flyboy Donuts, provided free donuts! Lemonade was provided by the West Hy-Vee in Sioux Falls.
The event was held in the Back Alley of Augustana University, in Sioux Falls, SD. OGP members Soleil Bashale and Jamal Wurtz emceed the event, and Amanda Hellie from Ice Berg365 Ministries was the evening's DJ.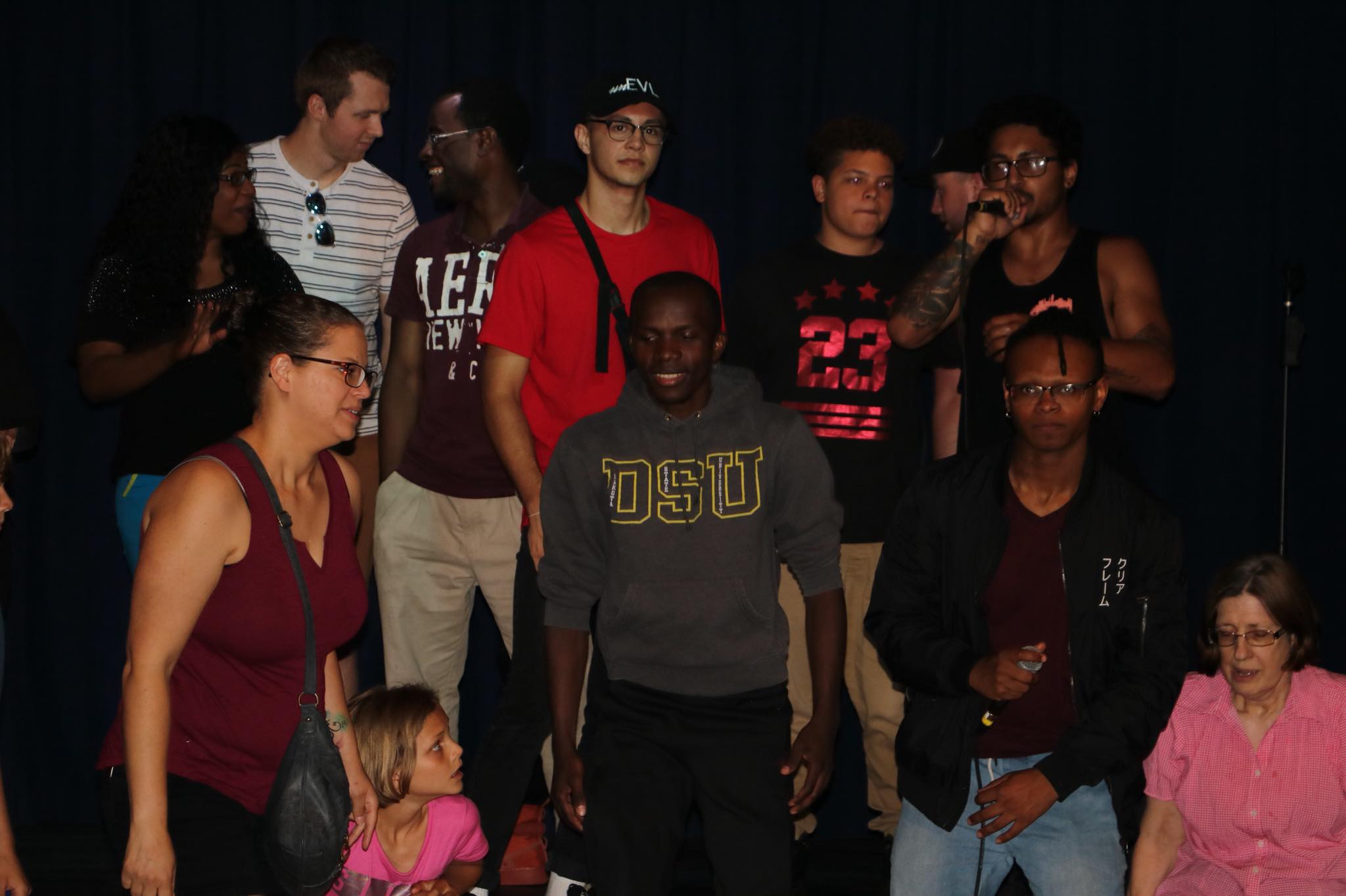 Gallery photos by Nelson Verite