Featured Artists
We are proud to have spotlighted these local artists during the Our Growth Project Open Mics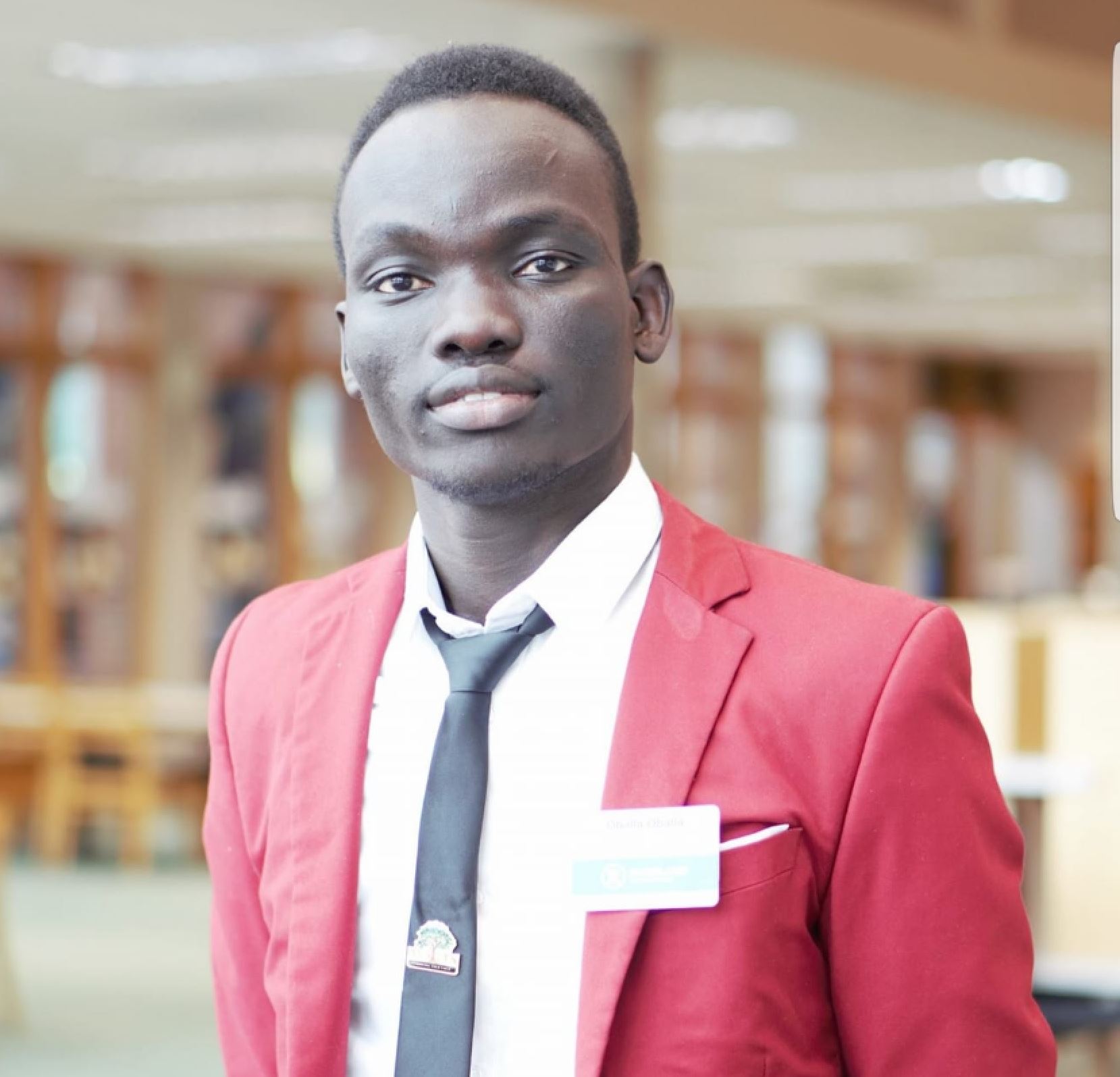 Oballa Oballa
Standup Comic & Motivational Speaker
Read Oballa's Biography
Oballa O Oballa was born in Ethiopia and grew up in Kenya. His family moved to the United States in December, 2013, as refugees in search of a better life and opportunities. He is currently a student at Riverland Community College in Austin, MN. Oballa recently got elected as the Vice President of LeadMN an organization that advocate for more than 180,000 students across Minnesota.
He is involved in his community by helping the youth with events that empower them to create a better future. Oballa loves doing standup comedy, dramatic acting and poetry. He loves to bring people together with his sense of humor—giving people the medicine of laughter is the thing he's most passionate about.
Oballa speaks four languages: Anyuak, local Arabic, English, and Swahili. During his free time he enjoys going on road trips, playing soccer and cooking Anyauk-Ethiopian traditional food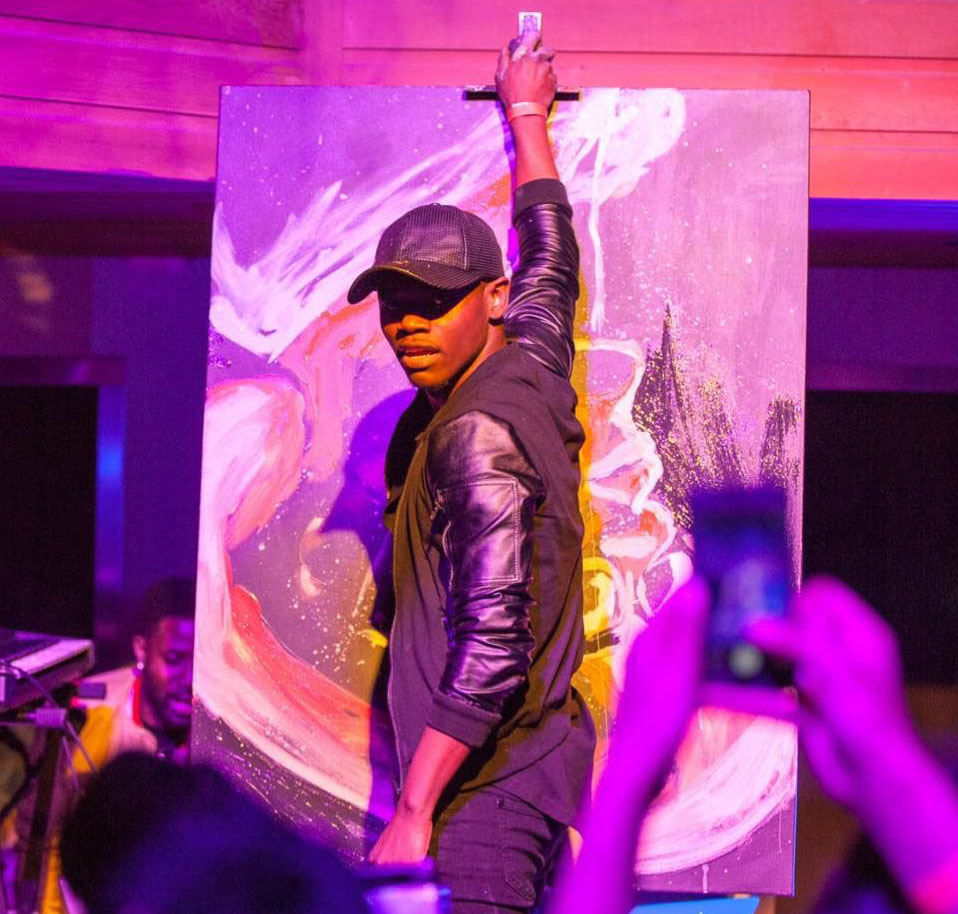 Delphin Starr
Performer, Visual artist & Director
Read Delphin's biography
Speed painter/Graphic Designer/Abstract Artist/Photographer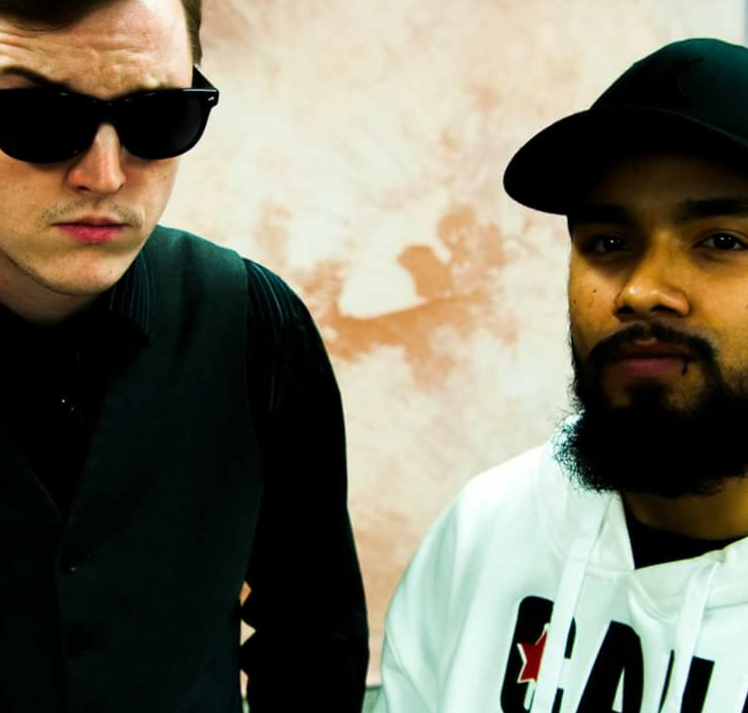 Torin Fairchild & Sergio Linares
Musical Duo
Read Torin & Sergio's biography
A newfound musical duo both hailing from Sioux Falls, SD.
Torin plays the acoustic guitar as well and sings and Sergio as the main vocalist.
The duo has covered a variety of popular songs in different genres ranging from Country to R&B to Pop as well as performing original works. Both aspire to chase their musical dreams in California in the fall season to further their music careers.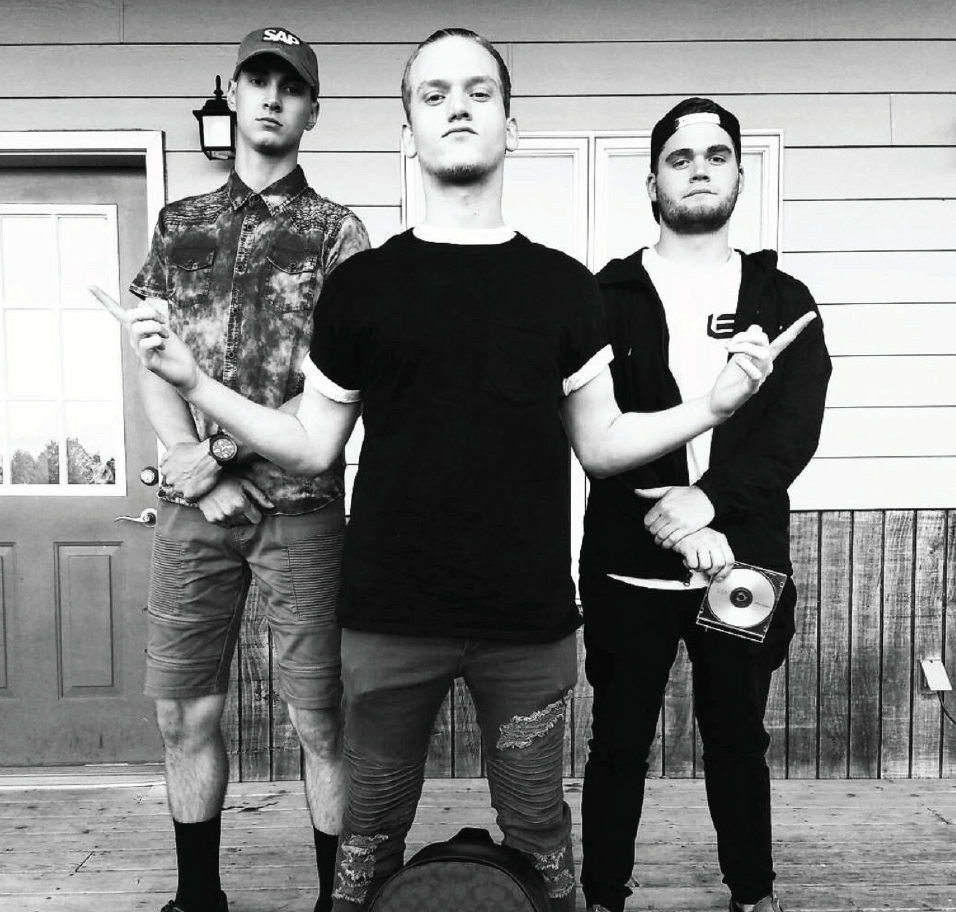 Read SAP's biography
SAP Adams, is a Hip Hop artist from Sioux Falls, SD. To date he has released three major projects and has opened for artists such as Jaytekz, 2Chainz, Lil Bibby, Post Malone and Caskey. SAP has also been jumping around the United States working and collaborating with other artists and producers in other cities such as Los Angeles, Denver and Seattle. He has a combined total of 30,000 plays on SoundCloud that he achieved in just his first year of releasing music. His high energy and quick flow have earned him his reputation in the local music scene.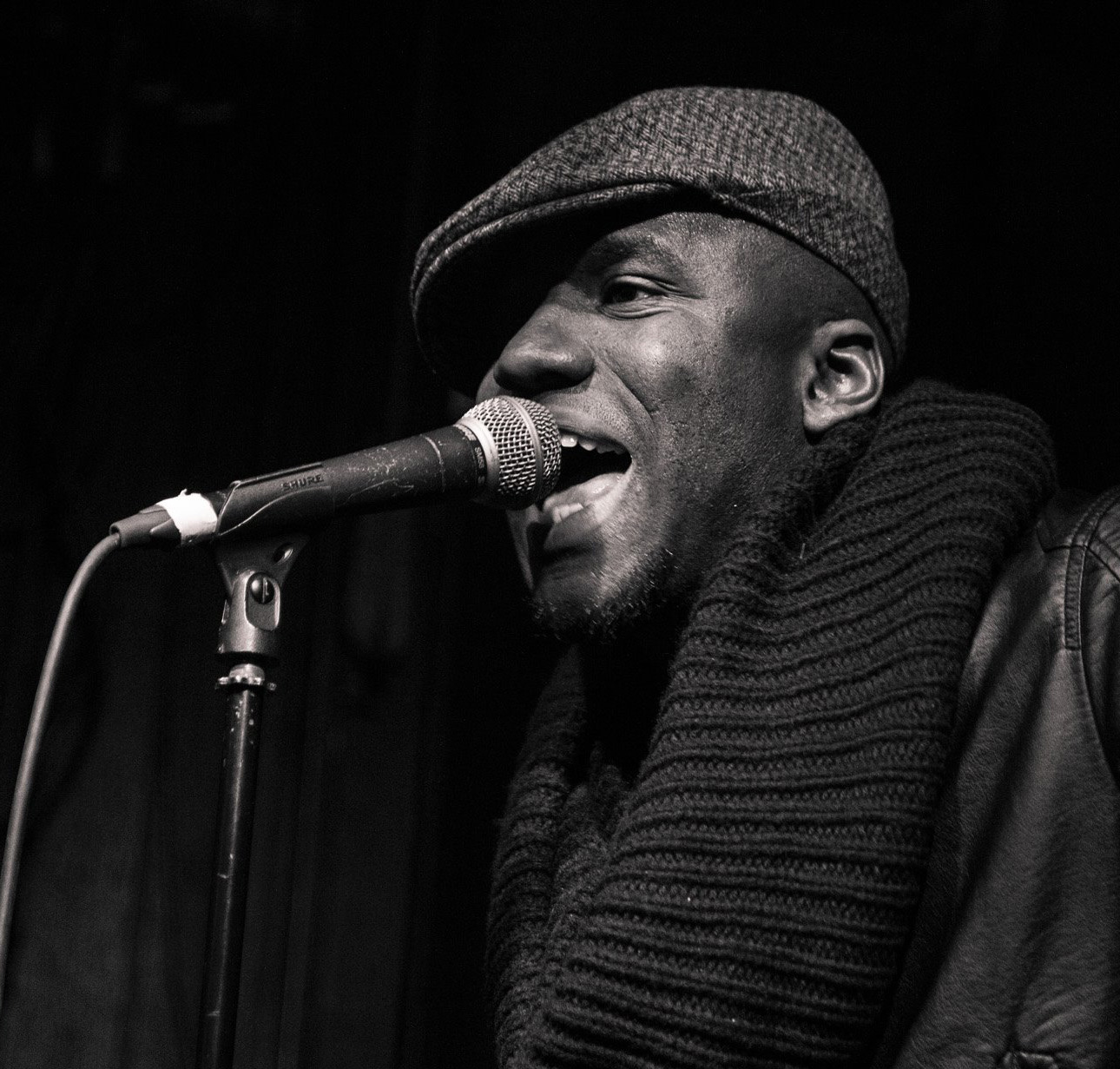 Read Niles' biography
Chadwick "Niles" Phillips is a renaissance man within the world of the arts. He won the "Who's Next"/HOT 97 Talent Search in 2006 which enabled him to release a single on Major Label/Koch Records. He also has worked in film for BET, CBS, MTV and NYC Fashion week. He was the host of the legendary "Poet's Groove" open mic for 2 1/2 years.
He is the founder of the curriculum "Hip-Hop, History and The Arts" that he teaches at schools all around the Twin Cities. He also is the Founder/CEO of The Avant Garde, LLC which is a renaissance music, arts and entertainment production company geared towards providing a platform for highly seasoned artists of all avenues throughout the Twin Cities metropolis.
His company, The Avant Garde, won the arts initiative grant from MRAC (Minnesota Regional Arts Council). He also is a recipient of the 2017 Intermedia Arts Verve Grant. Chadwick recently won a Beautiful Human Award for his dynamic work within the Twin Cities music, arts and entertainment scene.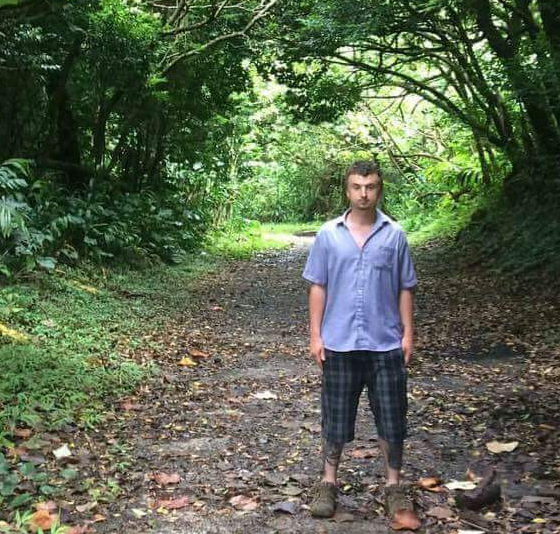 Zach Mitchell
Local Artist & Musician
Read Zach's biography
Zach Mitchell is a local artist/musician out of Sioux Falls, South Dakota.
He has been writing poetry for years that deals with his brokenness but also his faith. Zach has a poetry project called Broken Worship with hopes of publishing a book of poetry.
He is also the frontman in a local band called Rebuild the Fallen. They have played shows in Sioux Falls for about 6 months and continues to grow.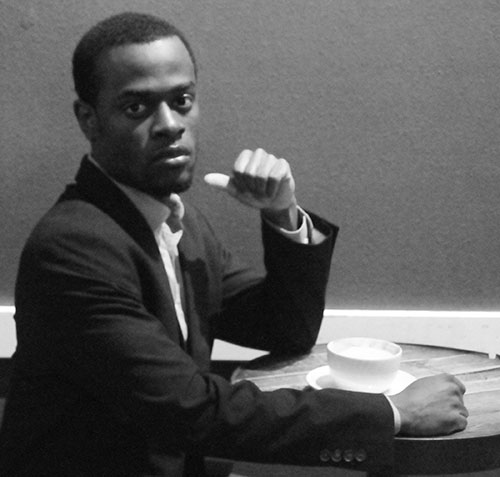 Gabriel Mambo
Local Writer & Artist
Read Gabriele's Biography
Gabriel Mambo is a Sioux Falls native who's never really left town. He attended all levels of school in the city, graduating from Roosevelt High School in 2009. After earning his English degree at USD in 2013, Gabriel returned to Sioux Falls and joined the workforce. He did some soul-searching, became a contractor for Wells Fargo, taught in local schools and even joined Big City Entertainment as a Karaoke DJ/Emcee.
However, Gabriel's main passion has always been writing. He writes poetry to express his emotions, convey deep thoughts and show the world what happens when a mind thinks outside of the box. At Our Growth Project's Open Mic, Gabriel hopes to expand himself as a poet by revealing thoughts he believed went through the collective mind of Black America, from the end of slavery through the present, and into the future.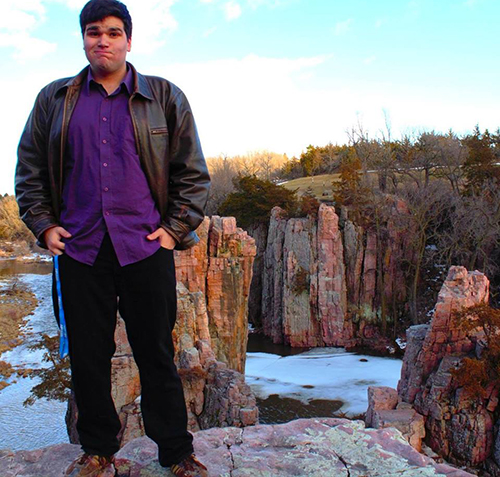 Dempsey Tapley
Spoken Word Poet
Read Dempsey's Biography
Dempsey Tapley is a Sioux Falls local artist and performs poetry. He is creating a documentary called "Beware the Locals."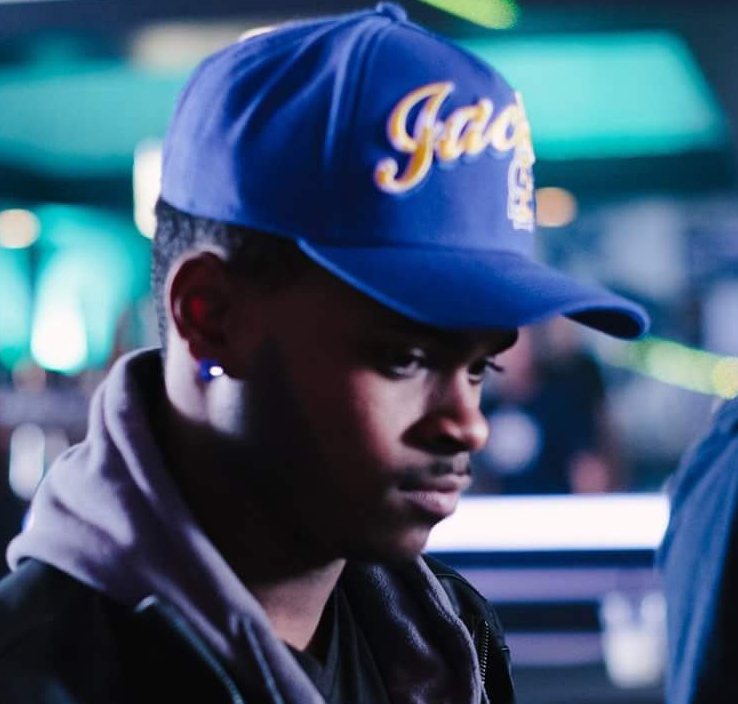 Soleil Bashale
DJ, Dancer, Rapper, & Singer
Read Soleil's biography
As a child, Soleil Bashale was always surrounded by love and music. Both parents had different tastes that complimented each other, providing a buffet for their three children.
Soleil has been practicing the art of dance his entire 20 years of living. His love for music fed this hunger, and lit a spark as a singer, rapper, and poet.
Throughout his public schooling, he took part in show choir to sharpen his performance skills, and enjoyed freestyle rapping with his close friends.
Since his graduation, his relationship with the Heavenly Father and perfecting his writing have been his priorities. Working with students at George McGovern, he wishes to be a prime example of what the coming generations can be.
Check out Soleil's "Change" performance.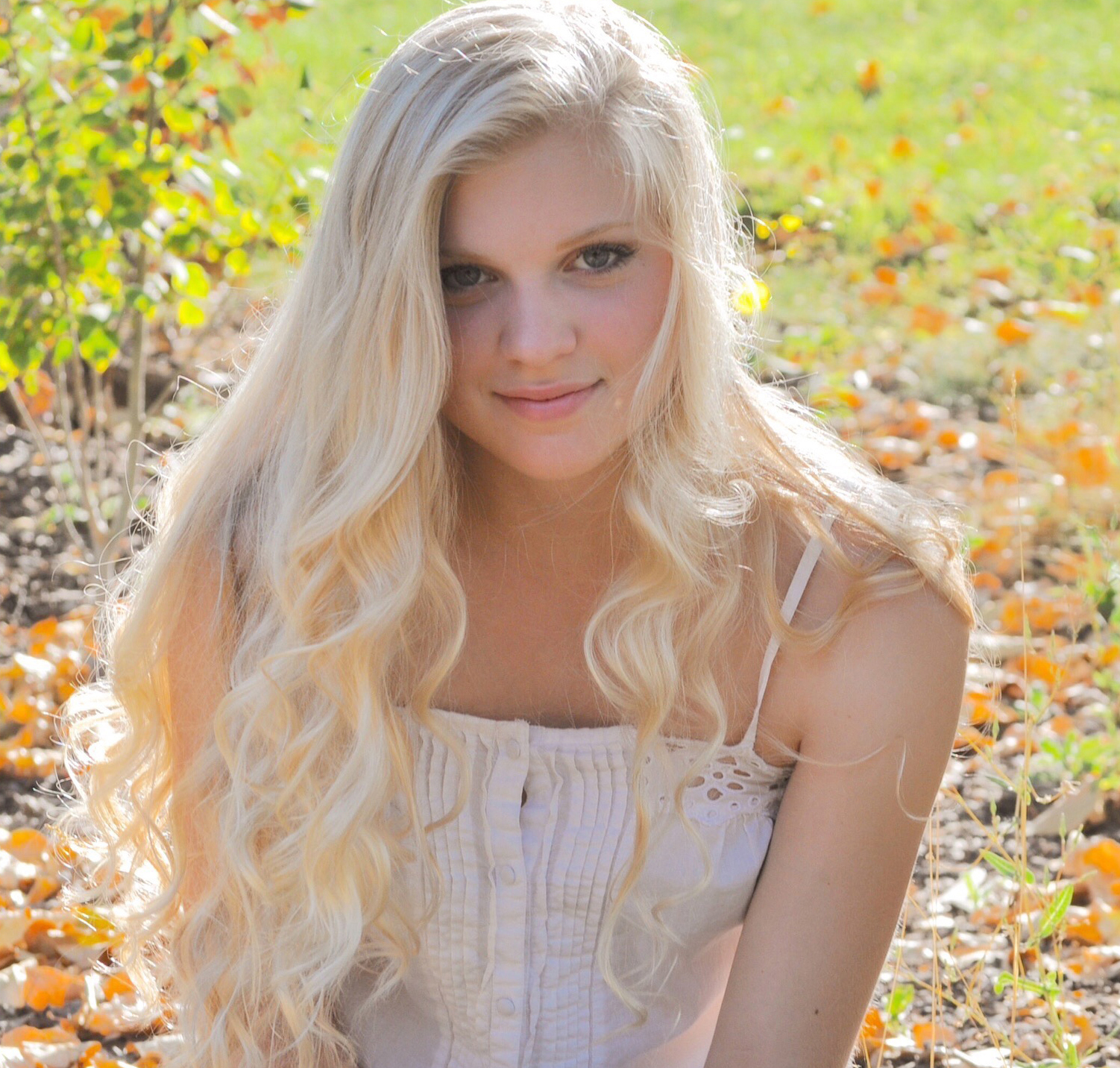 Danielle Brule
Speed Painting Artist
Read Danielle's Biography
Danielle Brule is a studio arts major at South Dakota State University. She does speed paintings for events and commissioned work.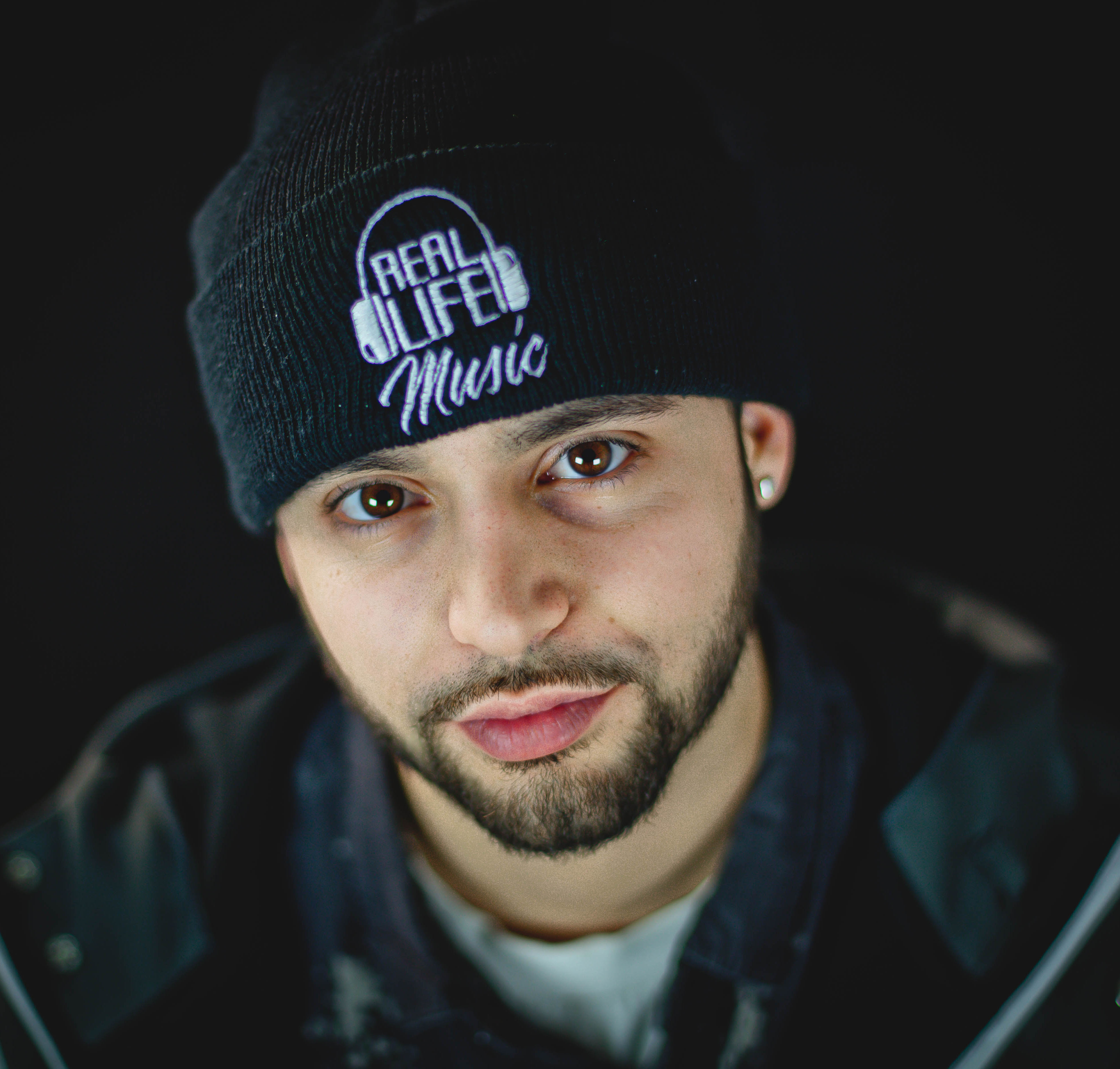 Nikko McFadden
Hip-Hop Artist & Entrepreneur
Read Nikko's biography
Nikko McFadden, 2016's Regional Artist of the Year at The Omaha Hip-Hop Awards was born Aug. 6th 1989 in Southern California. He is the founder of Real Life Music LLC a registered and trademarked independent record label in Sioux Falls, South Dakota home to the artists Philly Fate, 1DU, Denham, and First Lady Shandi Wells.
Nikko McFadden spent years as a homeless teenager, in and out of Juvenile detention Centers, then turning it into Prison time from the age of 18-21. After his release he has changed his life completely for the better giving back to the same community that he grew up in.
Nikko has traveled the country, spreading music, knowledge, peace, and his story. Starting as a poet, he now performs around the U.S. and also speaks at youth lock up facilities about addictions and overcoming adversities.
He has released an independent EP and a popular DJ out of DC hosted mix-tape and 3 full length LP's! Real Life Music Vol. 1: Reflections of an Underdog, Real Life Music Vol. 2: Ordinary People and Real Life Music Vol. 3: Chapter 26. All of these albums are available for online purchase and his YouTube has 150,000+ views!He has performed MULTIPLE festivals such as Jazz Fest (headling 2 twice), 605 Summer Classic, Omaha's New Generation Music Festival, Saturday In The Park, Soul Fest in Rapid City, South Dakota and the Real Life Music Festival in Sioux Falls, South Dakota. He also has multiple performances with National artist such as MGK, Too Short, Kid Ink, Tech N9ne, Slim Thug, Twista, Yelawolf, Rittz, Nelly, Don Trip, Starlito, E-40, Rich Homie Quan, Stevie Stone, Ying Yang Twins, Chingy, 2 Chainz, Caskey and more in an out of South Dakota. He's known for charismatic stage presence and professionalism. He has had his poetry featured in newspapers and an article in the statewide "605 Magazine". He has high quality music and videos on YouTube, iTunes, Spotify, Amazon and SoundCloud.
While his past is a huge facet for his music, he doesn't let it weigh him down. He's been involved with multiple non-profit fundraisers, and also worked hand-in-hand with troubled children since his release and is passionate about seeing a change. His new clothing line released Fall 2016, this is one artist that is constantly reminding you can come from the gutters and make a positive environment for others with similar struggles.
Think you have what it takes?
If you are interested in being our featured artists or to participate in a future open mic…send us an inquiry.